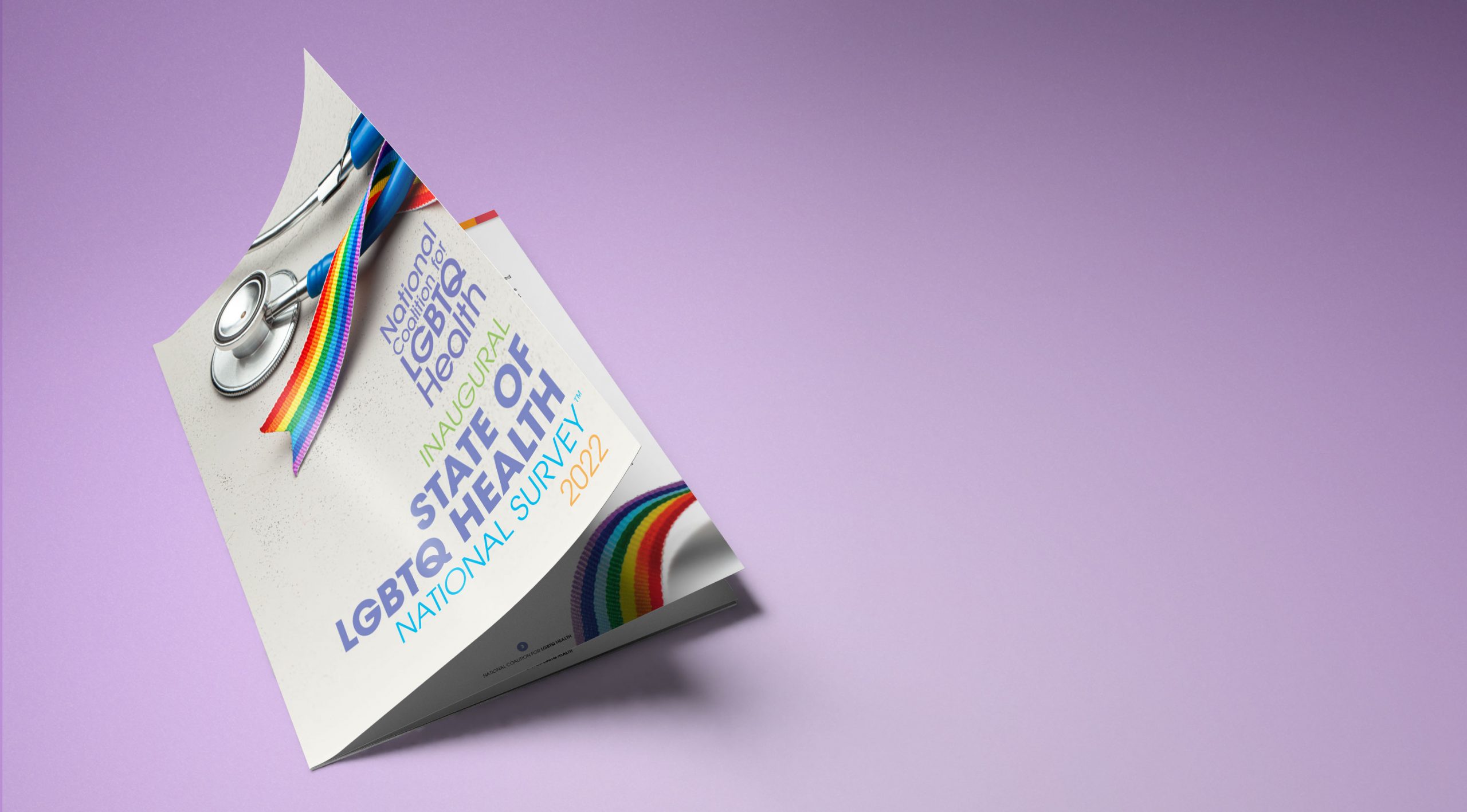 LGBTQ Health National Survey
STATE OF
LGBTQ HEALTH
NATIONAL SURVEY
The National Coalition for LGBTQ Health administered the Inaugural State of LGBTQ Health National Survey™ to identify the "state of" healthcare needs for LGBTQ+ communities. The survey's insights will be used to optimize the education and training of the LGBTQ healthcare workforce, and to better inform LGBTQ+ health advocacy, education, research, and training activities.
Key findings include:
LGBTQ+ providers are experiencing staff shortage, burnout, and retention: LGBTQ+ providers reported significant burnout, staff shortage, and retention issues. They are requesting support to address this including expanded training on LGBTQ+ care, more LGBTQ+ focused medical providers, and increased staff support to provide wraparound services.
Mental and behavioral health is the most significant need for the LGBTQ+ community: Mental and behavioral health needs were cited as the number one issue for LGBTQ+ communities—71% of providers reported this as a key issue. Integrating mental and behavioral health services into primary care can work to offset those risks.
Numerous factors impact taking sexual health histories: Taking a sexual history is an important element of LGBTQ+ health. The findings demonstrate that most (89%) providers feel comfortable taking a sexual history, and 76% report taking them with LGBTQ+ patients/clients. However, providers reported that they do not discuss sexual practices with their clients due to patient flow, knowledge, and accreditation factors.
Need to expand sexual orientation and gender identity supports: The majority of providers reported that they incorporated a number of sexual orientation and gender identity (SOGI) supports such as gender identity, sex at birth, and sexual orientation questions on intake forms. However, they were less likely to incorporate pronouns and providing LGBTQ+ materials in the waiting room areas.
LGBTQ+ providers are experiencing challenges with insurance and pre-authorizations for sexual health services: Providers indicated that employee sponsored insurance, private insurance, and Medicaid are more likely to require the most time for pre-authorizations for  PrEP, HCV Direct Acting Agents, hormone replacement therapy, and anti-HIV medications.
COVID-19 impacts LGBTQ+ services: Respondents reported that the services most impacted by COVID-19 were linkage to care, HIV testing, and case management. A variety of reasons were provided including workforce shortages, clinic closures, and client disengagement.